Ron and Heather,
I just wanted to write you and tell you how pleased we are every time we bring Geno to L and L Kennels. You both are so wonderful with him and he does so well when he comes there when we go away. When we drop him off I have NO worries at all because I know he is in great care with you two. You always help with making our daughter feel better as well when we are dropping Geno off because he is our baby and she always has a tough time when we leave him. Thank you so much for the GREAT care you give to our GENO. Someone recommended you to us and we recommend you to others because you are wonderful, great, caring individuals who just love animals and who takes care of them when they are in your care. THANKS AGAIN FOR EVERYTHING.
Sincerely
Tony, Cheryl, Corey, Sara Lang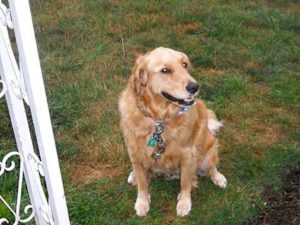 "Macaroni has been a guest at L&L Kennels since the kennel first opened.  She gets so excited when we take her to, "Heather's House" and gets all sorts of extra love and attention while she is there.  We love that it's in a country setting with plenty of space for her to run and play and have always been happy to find her happy and healthy when we pick her up!  Her cousin "Buckley" even comes to Heather's House now too…you can't give a better recommendation than sending other dogs that you love!"
-Kim and Keith Sainiak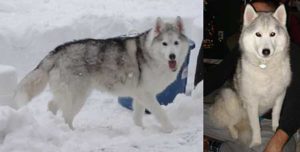 "Hi Aunt Heather!!! "
-from Trey the dog
Denise Hathazy-Davis (helped with the typing and sending of Trey's email)
Heather,
I just wanted to let you know that we had to put Niko to sleep last night.  He could not walk, was not eating and was in horrible pain.  It was a tough decision but one that had to be made.  I just wanted to thank you for your compassion and care for him in his final weeks, and all the other times he was there. You are great with the dogs and I am sure he enjoyed the time he spent there.  When we get to the point that we are ready to welcome another dog into our home we will certainly be in touch.
Thanks so much,
Lori Lindey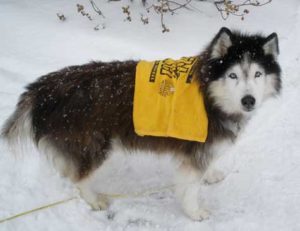 "Dear Heather,
"Casey" and I want to thank you for your loving care over the past few weeks.  He really needed a place to be where he knows he is loved and comforted, while I was at the hospital with my ill husband.  You surely made him feel special, and apparently not at all homesick.  (I'm wondering if he really wants to leave and come home!!!)
Your facility is top-of-the-line and most reasonably priced.  I have never seen a kennel as clean, or heard one as quiet.  Your small and large visitors are clearly happy to stay with you!
Thank you!   We'll see you again and again and again.  I'm recommending you to all Moms and Dads with furry little ones."
-Sallie Bailey
(Casey's photo not sent)
"We have used many different local kennels to board our Doberman, Bella, and L&L is by far the best.  Heather is a no-nonsense woman who cares deeply about the health/comfort/ happiness of our dog.  While Bella is there, she can bark at horses, play with other dogs, and have one on one time with Heather!  All these things make L&L seem less like a doggie prison sentence and more like a vacation in the countryside.  I would highly recommend L&L to anyone looking for a top notch boarding kennel."
-Shweta Conner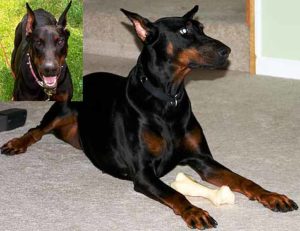 "Thank you so much for taking such good care of our boy Rusty. He really enjoyed himself.
I was truly amazed with your kennel! Everything was clean and smelled good. I would recommend your kennel to all of those who may have had bad experiences in the past or to those who truly love their pets and want them to get the care they deserve and need while they are away. This is the best kennel I have ever seen.
Thanks again,"
The Pittmans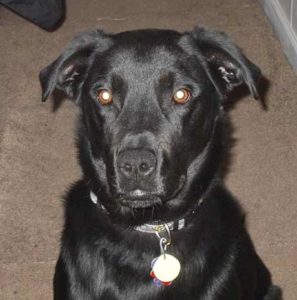 "Heather Luster has one of the most beautiful kennels I have ever seen.  I never worry about my dog, Zeke, being safe and secure while at L & L Kennels.  She is truly dedicated to making all the dogs happy while visiting.  Thanks so much for all you do."
-Bryan, Deb, Sarah & Zeke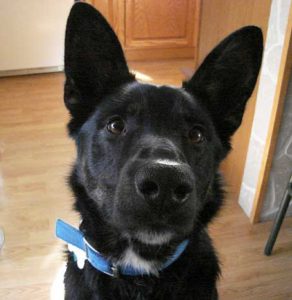 "Hi Heather,
Although he is a lot bigger now, here is a picture of Myron.   He so loved staying there.  He came home happy.  You took such good care of our dear sweet Reggie and the same with our new baby Myron.  He has now learned to sleep in his own bed thanks to you.  We love you, but I think Myron loves you more…..Thanks!"
-The Martini Family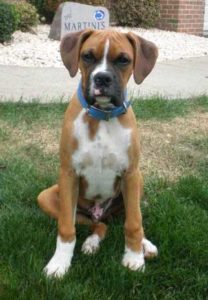 "Hi Heather,
We are so very pleased with the care that has been given to the sixth member of our family each time we are away.   Luke is a very special part of our family, and we know that when he is in Heather's care, he is being loved.
He always comes back to us very happy and healthy,and that means so much to us.  We have left him numerous times with you, and each time we are at ease knowing that he is having fun and enjoying being there with Aunt Heather, who is one of the most loving people we have ever met.  At any time when we say "Aunt Heather" to Luke, his ears perk up and he gets all excited.  It is obvious that she truly loves all of the dogs in her care, and because of this, we have found our forever kennel.  Thank you Heather, and we will see you soon!!"
-Mike, Lisa, Matthew, Mallory, Sarah, and Luke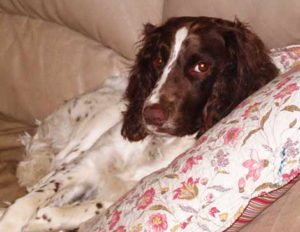 "Hi "Aunt Heather"
 Thanks for taking care of our 'baby'- Czar loves to play and make new friends at Land L Kennels!"
-Czar, Jane, Mike, Anna, David and Rachie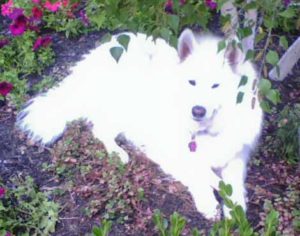 "Hi Aunt Heather.  Mom is writing this for us because we want to thank you for taking such good care of us when she has to go away.  We most especially LOVE play time!!!  The new fenced in areas are great.  We love to run around and play.
Love from your very first clients, Donner and Dini"
-Sandra Ewing (Donner and Dini's mom)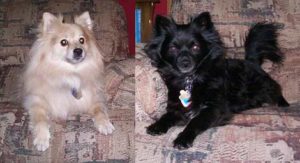 "Hi Heather,
We just want to send you a new picture of Daisy.  Daisy had a good summer so far.  She loves playing fetch outside with her tennis ball.  As always, thanks for taking good care of her.  We know Daisy is looking forward to see you and the collies again.
Take care,"
The Ropers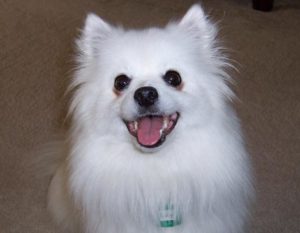 "Our Rhodesian Ridgeback "Zoey" was @ L & L last weekend and we were very impressed by the cleanliness of the facility & the friendliness of the staff. Zoey seemed to have had a great time as she is resting today after playing all weekend. I will use this kennel again & happy to have found it."
Debra Cheema
(Zoey's photo not sent)