Hours of Operation
L&L Kennels is open 365 days a years except for the following Holidays:
New Year's, Easter, Memorial Day, July 4th, Labor Day, Thanksgiving and Christmas. We are closed for pick-ups or drop-offs on those holidays, however, you may make reservations for your dog to board with us on those days (Day Care service not available those days).
Kennel Hours

Dropoff and Pickup

Dropoff Only

Monday - Friday

7:00am to 12:00pm

4:00pm to 5:00pm

Saturday

7:00am to 12:00pm (unless by appointment)

Sunday

7:00am to 9:00am

Day Care Hours

Dropoff

Pickup

Monday - Friday

7:00am to 12:00pm

4:00pm to 5:00pm

Saturday - Sunday

Not Available

Not Available
Boarding charges are done similar to the way you would expect a hotel to charge you. The day you check your pet in you are charged for a full day. For your convenience, L&L Kennels offers an extended checkout time Mon thru Sat until 12 noon (Sunday 9am). A full day of boarding charges are due after these times.
Early Pickup
Once you have boarded your dog(s) with us, you will be charged to the end of your reservations even in the event of an early pickup. Sorry, no exceptions.
Late or No Show for Pickup
If you cannot pick your dog up at the scheduled time and day – for any reason – you must give a minimum 24 hour notice via phone call. Failure to do so will result in a $25 late fee.
Cancellations
If you need to cancel with us for any reason, you will be charged for one day's boarding fee.
Long Term Boarding
Reservations for a week's stay or more requires a non-refundable $50 deposit.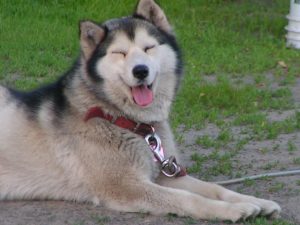 2018 Rates and Services(red indicates a change)
(Pricing subject to change, please call to verify)
For your convenience L&L Kennels is proud to annouce our easy One Price Policy: All dogs – no matter breed, size or age – board at the rate of $19.00 / night. Or just ask for the Complete Package (includes boarding, a walk, playtime and a treat) for only $23 / night!
Day Care service is provided at $11.00 / day – walk and treat included.
Dogs with special needs – $28/night – $21/day for daycare (If your dog cannot perform normal activities like walking, finding food, relieving themselves, etc. without assistance from a staff member – they have special needs. Typically we see this *may* be the case with dogs who are missing limbs, have severe arthritus, are blind, etc.)
We also provide Grooming Services without the need to board with us. Just call to make an appointment.
Additional Services
XL Dogs Welcome! (St. Bernards, Bullmastiffs, Newfoundlands, etc.)
Service

Price

Kennel Cough vaccination (canine parainfluenza, Bordetella, etc.) - if your canine has had it once in the past and is not over the one year mark with the vaccine in their system, this is required. See FAQs.

$18

- for serum and administration of serum

Separation at Feeding (for owners whose dogs are sharing a pen)
$2.00/day

Individual Walk on Leash
(15-20 minutes)

$3.00 ea walk

Playtime in the grass
(15-20 minutes)

Free with walk

Standard Bath - Bath, Conditioner, Fluff and Brush (on pick-up day)

$17.00 - small dogs
$18.00 - medium dogs
$19.00 - large dogs
$20.00 - XL dogs

Medicated Bath - Flea & Tick wash, Rinse, Bath, Conditioner, Fluff and Brush

$20.00 (on pick-up day)

Deshedding Treatment

$20.00

Nails Cut

$11.00 - small dogs
$12.00 - medium dogs
$13.00 - large dogs
$14.00 - XL dogs
$15.00 - XXL dogs

Nail and Bath Combo Special - Nails Cut and Standard Bath

$23.00 - small dogs
$25.00 - medium dogs
$27.00 - large dogs
$29.00 - XL dogs

Bedtime Treat during Tuck-in

$1.00/day

Medication Administration

$3.00 once a day
$5.00 twice or more a day

Pamper Your Pooch with Deluxe Grooming services - Cut/Clip Fur, Style, Shampoo, Deep Conditioning Treatment For Fur And Skin, Nails Cut, Ears Cleaned

(on pickup day)
$46.00 - small dogs
$56.00 - medium dogs
$66.00 - large
$76.00 - XL dogs