You wouldn't give anything but the best to the member of your family who has given you unconditional love and companionship. That's why we work hard to give them the best experience they could have while you're away. From an innovative drainage system that virutally eliminates odors to individual and personalized care sessions, your pet is sure to get the best treatment in the best environment by qualified adult personnel who truly care about the trust and responsibility they hold.
Heather Luster began working with animals as a teenager at a stable where she owned, trained and groomed race horses. From there she also began to train dogs, both for hunting and for house training. Most recently her love for people and animals led her to work as a teacher before returning to college where she received her degree with highest honors as a Veterinary Assistant. Heather continues to stay active in the dog world working as a dog show judge for both the UKC and AKC. She also is a licensed breeder with AKC collies and UKC hunting dogs.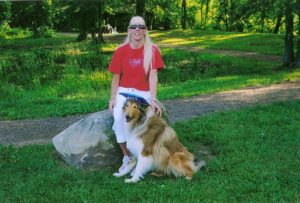 The Facilties here at L&L Kennels were designed and custom built with your pet's comfort, safety and health in mind. Pens are cleaned and disinfected daily and our innovative drainage system virtually eliminates odors. Relaxing music is played in the background. Your dog can choose to relax indoors or take in the sights and smells of the outdoors in its own private outdoor run. We have optional daily play time in the fenced in grassed area. And right next door is a working horse stable. The result is a pet boarding facility that's immaculately clean, comfy and cozy in a country setting. Your dog will think L&L Kennels is the best vacation ever!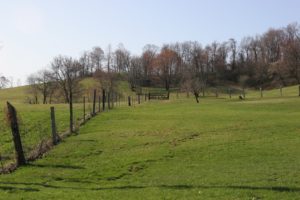 Ron Luster has been working with dogs for over thirty years. For many years he worked with the state, helping stray and runaway dogs off the streets. He has also helped countless dogs he has found injured over the years, and like Heather has trained dogs as well. Additionally, Ron has volunteered his time working with dogs with behavorial problems. Ron's gentle, patient nature and keen insights make him a natural friend to all our four-legged guests at L&L Kennels. Both Ron and Heather belong to the Collie Club of America.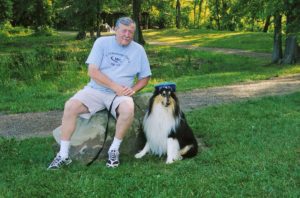 Lady and Joey are our resident Collies. They are not just part of the Luster family, they are also an important part of the L&L Kennels staff! We call them our "rocks". Why? Let's face it, sometimes your pet will miss you as much as you miss them. In those cases they need extra consolation, and that's where the friendship and warm caring nuzzles of a fellow canine come in. Joey and Lady are like rocks, they have an almost uncanny knack for sensing when one of our guests needs some comfort and a shoulder to lean on, and that's when they step in and give that extra sense of canine comfort and security no human can. In fact, their companionship is certifiably therapeutic: Lady and Joey are licensed by TDI as International Therapy Dogs and have passed the AKC's Canine Good Citizen Test.